Customer Onboarding Process in Banking
Digital onboarding in banking is the process that new users go through to get set up and start using your product. It covers the whole journey: from initial sign-up to product activation and first use. Customer onboarding aims to deliver value to your customer as early as possible preferably in their first use. By providing a great onboarding experience, you can increase customer satisfaction, reduce churn, and boost conversions.
Onboarding a new client starts the moment they get in touch with the marketing or sales team. The bank then starts the KYC verification process by collecting the necessary information and running background checks to validate the data.
After all the documentation and regulatory requirements are met, the bank sets up an account and provides access credentials to its clients.
The commercial customer onboarding process
The process of Digital onboarding in banking is not always the same, as it largely depends on the type of customer you are servicing. For example, a retail customer's onboarding process will differ significantly from that of a corporate or institutional banking customer. And that in turn is different from commercial customers.
From a business perspective, commercial customer onboarding can be quite complicated. On one hand, you have to comply with various regulations and this usually entails lengthy negotiations, strict documentation, and complex products and services. On the other hand, you are limited by the siloed infrastructure of banks.
Banks need to streamline their customer onboarding processes in order to cater to different customer segments and ensure that they have adequate infrastructure support in terms of capacity, costs, and operational efficiencies. This is imperative in order to provide a good customer experience and keep up with the competition.
In the context of commercial banking, the customer onboarding process is not a one-time activity, but rather an ongoing process that needs to be sustained through proactive communications.
Challenges with the Traditional Client Onboarding Process in Banking
Onboarding is the term used when a customer signs up for a new bank account. This is a crucial moment for the bank as it's when the user first establishes a relationship with the company. Digital onboarding in banking is beginning to change this process globally by making it more efficient.
In the past, onboarding used to require lots of paperwork from both the customer and bank employees. Filling out forms, manually checking paper files, and in-person ID verification are all time-consuming actions that are prone to errors and are definitely not as secure as one might think. Fortunately, in recent years digital technology and biometrics have helped to optimize these processes, reshaping customer onboarding methods for better efficiency and a greater customer experience.
Reports show that major banks have been fined over $200 billion since 2009 due to Anti-Money Laundering breaches, These fines have had severe implications for banks' brands. In response, banks have started to add more stringent controls around their Know-Your-Customer (KYC) and customer onboarding process. This has led to a sharp increase in the cost of onboarding new customers. These measures negatively affect the customer acquisition process, resulting in delays and lengthy time-to-cash cycles.
This hampers a commercial customer's day-to-day operations and results in a considerable loss of revenue for the bank.
A solution to overcome challenges
With traditional customer onboarding, customers often have the impression they have to do the hard work to get their banking products, with the processes designed around the bank's needs rather than the customers. In-person onboarding is usually a poor and exhausting experience; definitely not the right way to start. 
In-other hand, A well-designed Digital onboarding in banking experience is usually customer-centered: a good start for a long-lasting relationship with the customer. By acting digitally and suggesting tailored products, banks can increase customer loyalty and brand awareness. Studies also show that customers experiencing seamless onboarding are more likely to recommend the bank to other people.
Redefining customer experience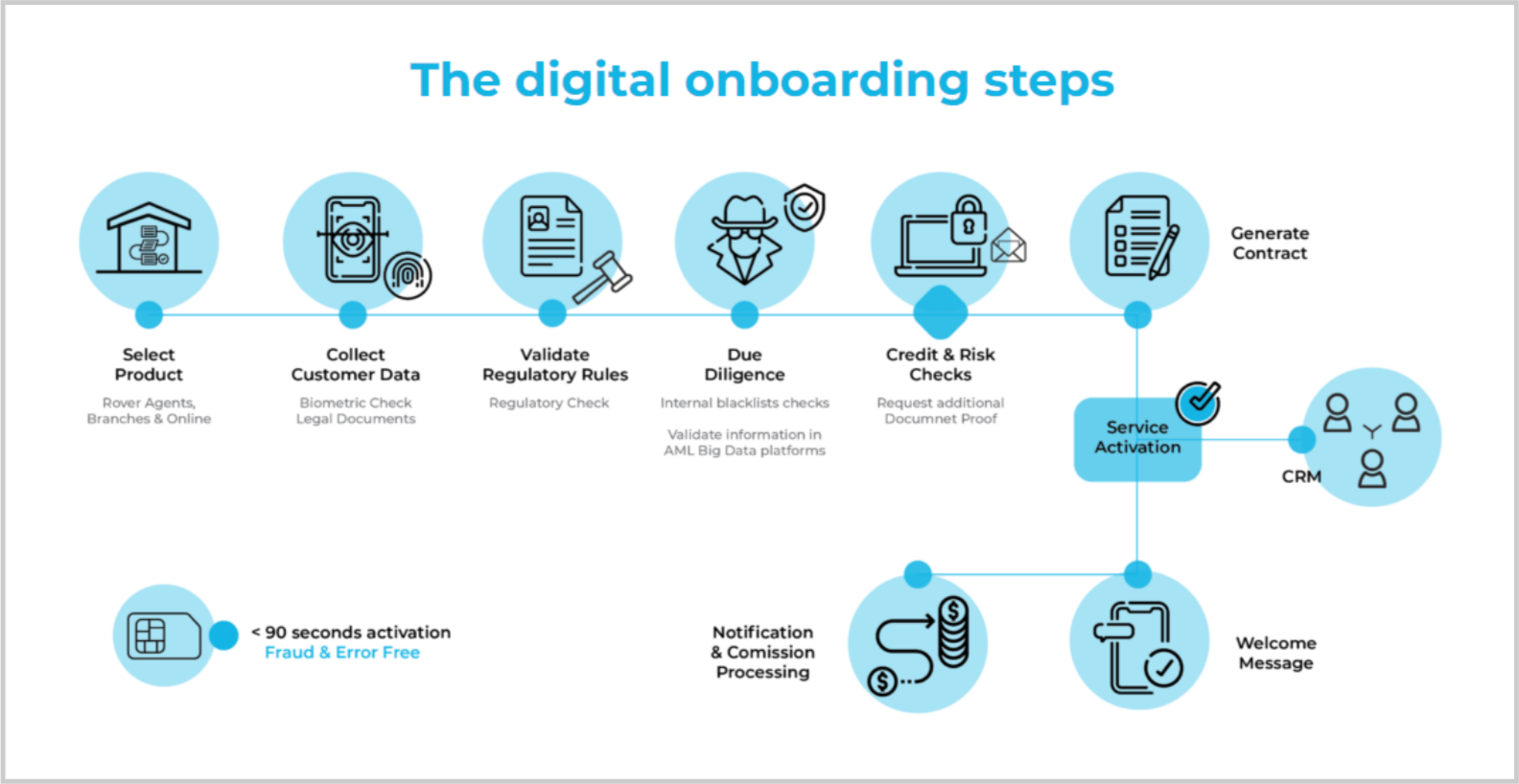 While the foundational elements discussed above are critical, it is equally important for banks to constantly redefine customer experience in today's digital age. Unfortunately, banks often neglect the commercial customer segment as their needs differ from those of the retail or corporate world. Banks need to develop a strategy that aims at creating commercial customer personas and leverages the following tools and techniques:
Deploy a self-service portal – 71% of small and medium businesses consider a bank's customer onboarding process and self-service tools while selecting a new bank4. Providing an intuitive self-service portal to customers empowers and enables them to key in basic data, upload documents, submit and track applications, and even receive alerts. An advanced optical character recognition feature pre-populates data from the documents and eliminates manual data entry largely. Banks should extend these functions to smart devices such as smartphones and tablets. The idea is to leverage opti-channel banking to drive a robust customer engagement strategy in today's evolving digital world.
Tap into advanced analytics – Leveraging advanced analytics to derive insights related to commercial customers is essential. Machine learning can help analyze and interpret customer behavior, patterns, and preferences, enabling competitive advantage. It is also important to categorize commercial customers based on their business domain, turnover, risk appetite, and strategic focus, to create personalized experiences.
Leverage emerging technologies – Emerging technologies that are being tested and piloted for customer onboarding have the potential to shorten the time to fulfillment, reduce redundant data entry and collection, and offer high levels of accuracy in risk and compliance scoring. Such emerging technologies that can transform onboarding processes include Open APIs that facilitate integration with both internal and third-party systems. Digital ledger technology can help validate digital identities, while machine learning is key to rapidly processing unstructured data for due-diligence processes.
Use design thinking – Human-centered design thinking principles that put the customer front and center are indispensable for customer journey mapping and identifying the specific 'commercial customer' persona. This, in turn, helps in redesigning customer interactions and transforms their pain points into a differentiated experience.
Next-gen onboarding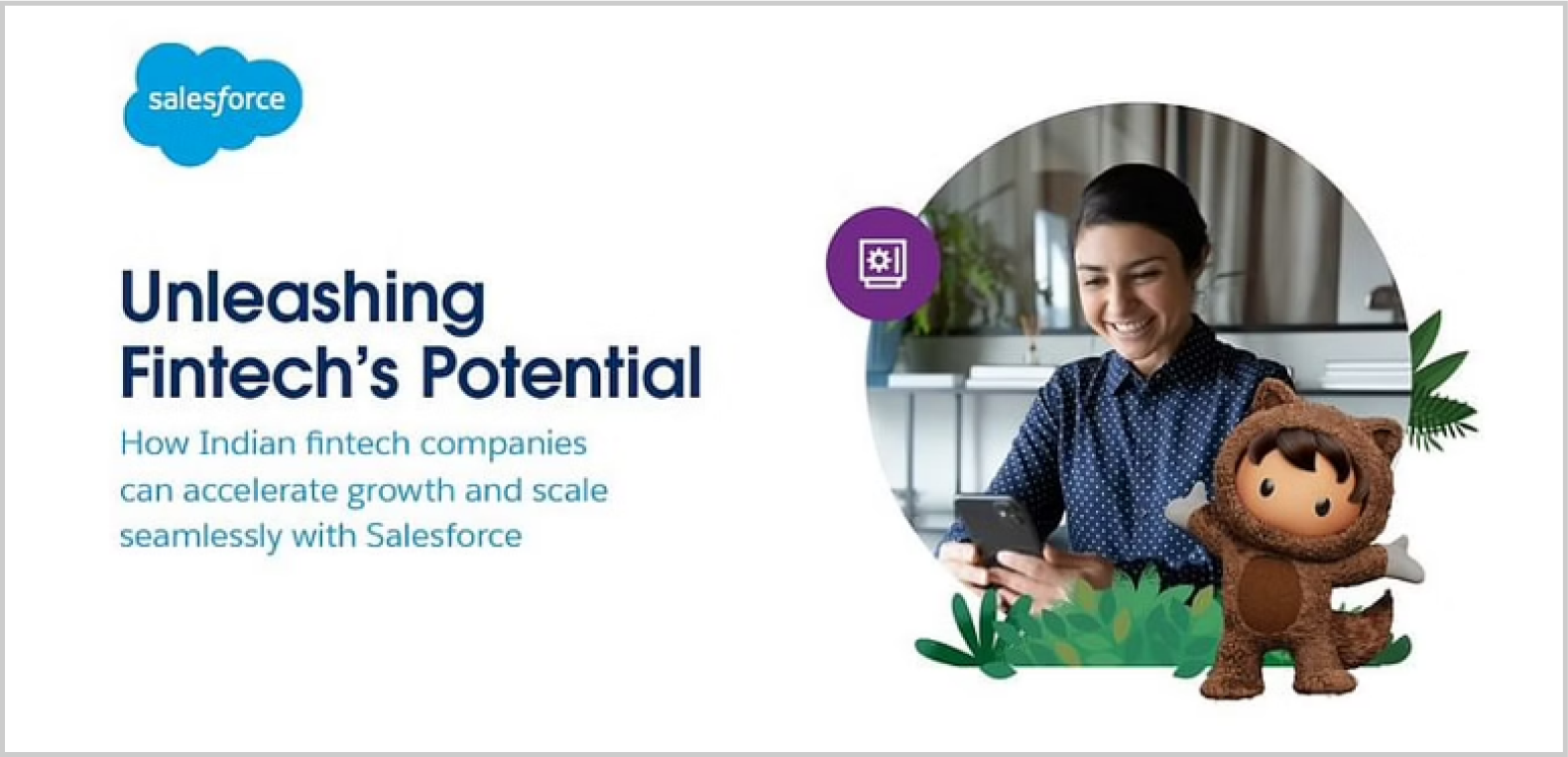 The proposed solution approach will help banks realize their objectives around commercial customer onboarding, leading to multi-dimensional benefits. Streamlined processes will drastically cut down redundancies across the front, middle and back-office functions and help increase productivity. Shared services for processes such as credit checks and KYC authentication will accelerate revenue recognition by decreasing onboarding time. Simplified and automated processes will also reduce base costs.
On the other hand Digital onboarding in banking, A single repository of customer data will better equip compliance teams to identify high-risk customers based on suspicious activities – both external and internal – across any line of business. Such a repository will also increase data integrity and provide an audit trail of all customer interactions and transactions, ensuring robust compliance.
A better understanding of the customer's preferences and behavior will provide enriching insights that are critical for superior customer relationship management. Great customer experiences will also lead to cross-selling and up-selling opportunities within the first few months of onboarding, further leading to increased loyalty and satisfaction levels.
At a time when Fintechs are completely transforming customer experience and disrupting traditional business models, success depends on the value that banks attribute to their customer relationships. The focus should shift to smart, agile, flexible, and customer-centric processes, as the customer's onboarding journey is pivotal to making or breaking the relationship with the bank.
Reduce operational costs and innovate faster with purpose-built commercial banking solutions:
Identify and engage prospects.
Find and educate new clients with targeted messaging and personalized marketing journeys.
action any issues or errors in the journey

complete onboarding journey

Use Omni channel

Take self-service support

Take Ops/Call Center team support
Onboard with ease.
Simplify the onboarding process from acquisition and discovery to reviews and renewals.
Onboard customers digitally online over the web and mobile within minutes

Frictionless end-to-end (no manual step)

Process Flow should be very simple to understand and execute in Self Service mode

Ability to use from mobile, desktop, WhatsApp chatbot, and other channels

Embed the back-office/call center team into the

customer onboarding

journey
Earn loyalty with every interaction.
Anticipate needs and provide frictionless, personalized experiences from lead to loyalty.
Provide strong security to safeguard user identity from internal and external teams

Address drop-outs/abandonments by nudging users to complete the journey

Initiate, Pause and continue the Account Opening journey seamlessly
Deepen Customer Relationships
Connect customer data and get a unified view across channels. Provide visibility into customer relationships and financial holdings from a single, customizable platform.
Access to Self Service Tools like FAQ for account opening (for each product)

Get deep Process intelligence including application volumes, channels, abandonment rates, completion times, etc.
Onboarding workflow
It's important to have a well-defined and strong workflow to provide customers with a smooth experience. The workflow should be customized to the specific onboarding requirements of each customer so that there is no confusion or inefficiency on the part of the onboarding team. Commercial banks with customers and operations in multiple countries should establish standardized processes for consistency regardless of location.
A global model with local variations can help deliver a unified experience to customers, leading to increased productivity of the onboarding team and reduced compliance risk. A robust workflow also demands rationalization of the onboarding application landscape. While there could be multiple channels for interacting with customers, it is best to avoid overlapping of functionalities across multiple onboarding applications. In addition, the objectives of deploying an application must be clearly articulated and aligned with the application portfolio strategy of the bank.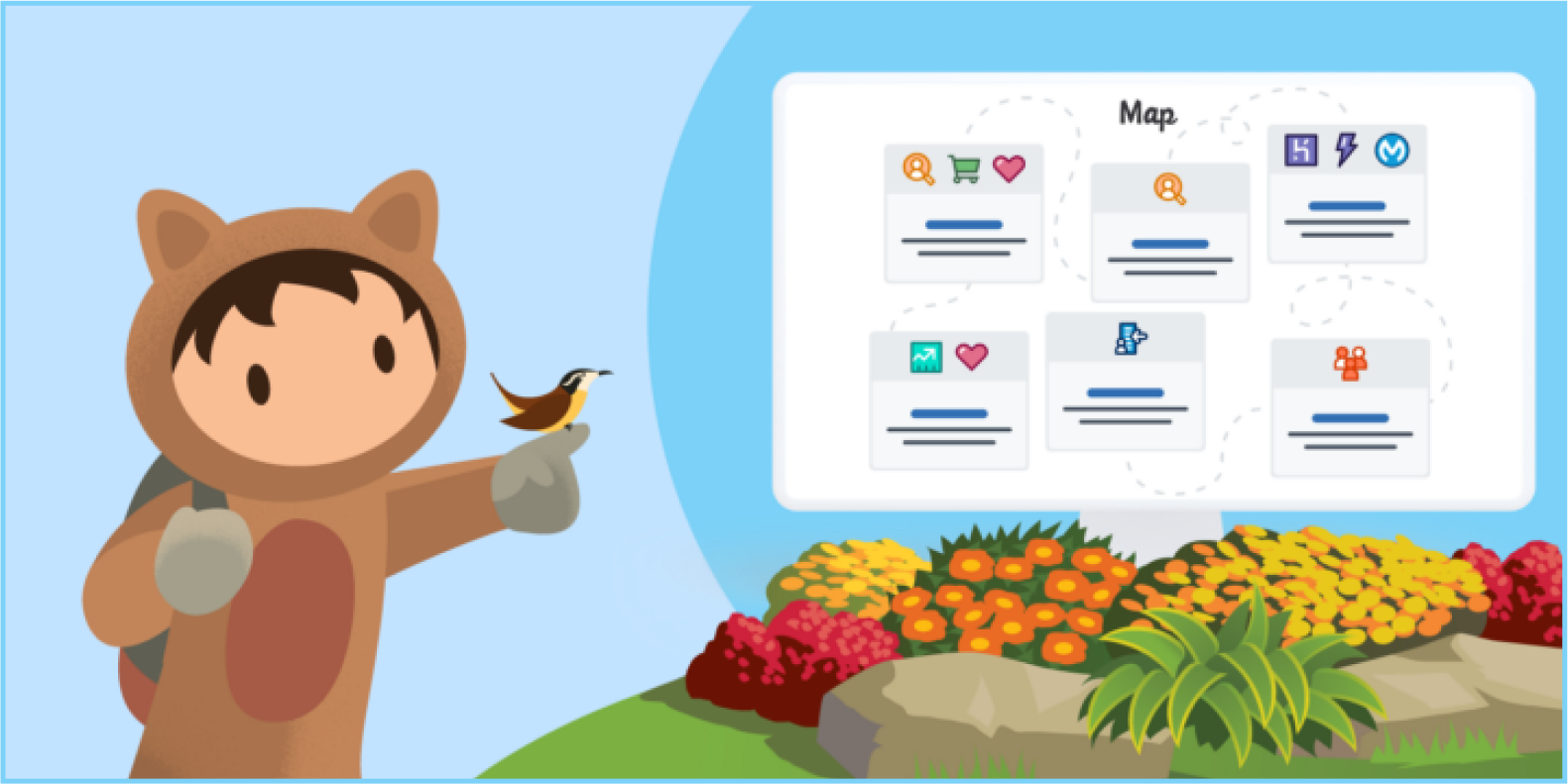 Salesforce Customer Onboarding Digital Building Blocks for Indian Financial Services:
Salesforce
Platform

Sales Cloud

Service Cloud
AWS
Templates and Generated documents

 e-signed docs

Uploaded docs

2-way data sync

Encrypted for security and many more features.
Customer Onboarding  Apps
Salesforce<->AWS Integration
AWS AppFlow

Salesforce Private Connect
Integrating the workflow of digital onboarding in banking with a business rule engine will make processing more efficient and uninterrupted. The engine should be equipped to control user access, ensure compliance with data privacy and security regulations, and manage all data- and role-based entitlements. The workflow should also be able to minimize the need for manual reconciliation and data break checks through automated exception management, and ensure straight-through processing of all customer-related data to downstream applications.
Conclusion
Reimagining the corporate customer onboarding experience can be complex and challenging for banks, but there are ways to make a difference. The common ambition is to leverage service design principles to reduce complexities and transform underlying processes to improve customer experience. But the transformation roadmap will be unique for each bank. It will depend on context, pain points, priorities, and the size and scale of onboarding operations. To reduce the complexity of this process for our clients, we need to take a closer look at the current process and make some changes so that it is more efficient and user-friendly for both the client and the bank.
A clear vision and objectives are essential, as is a balanced approach between quick wins and gradual implementation when it comes to changing customer behavior. Banks need to focus on customer-centric onboarding if they want to stay competitive, drive revenue, and lower costs. This will require innovative thinking when it comes to digital solutions.
Digital onboarding in banking will be able to keep up with the constantly changing marketplace and streamline its processes and systems to be more efficient. When building and implementing this new process, it's important to consider both features and business functions equally. Also, rolling out the changes incrementally and iteratively is key to achieving lasting success while maximizing return on investment.
Steps to a Seamless Digital Onboarding Process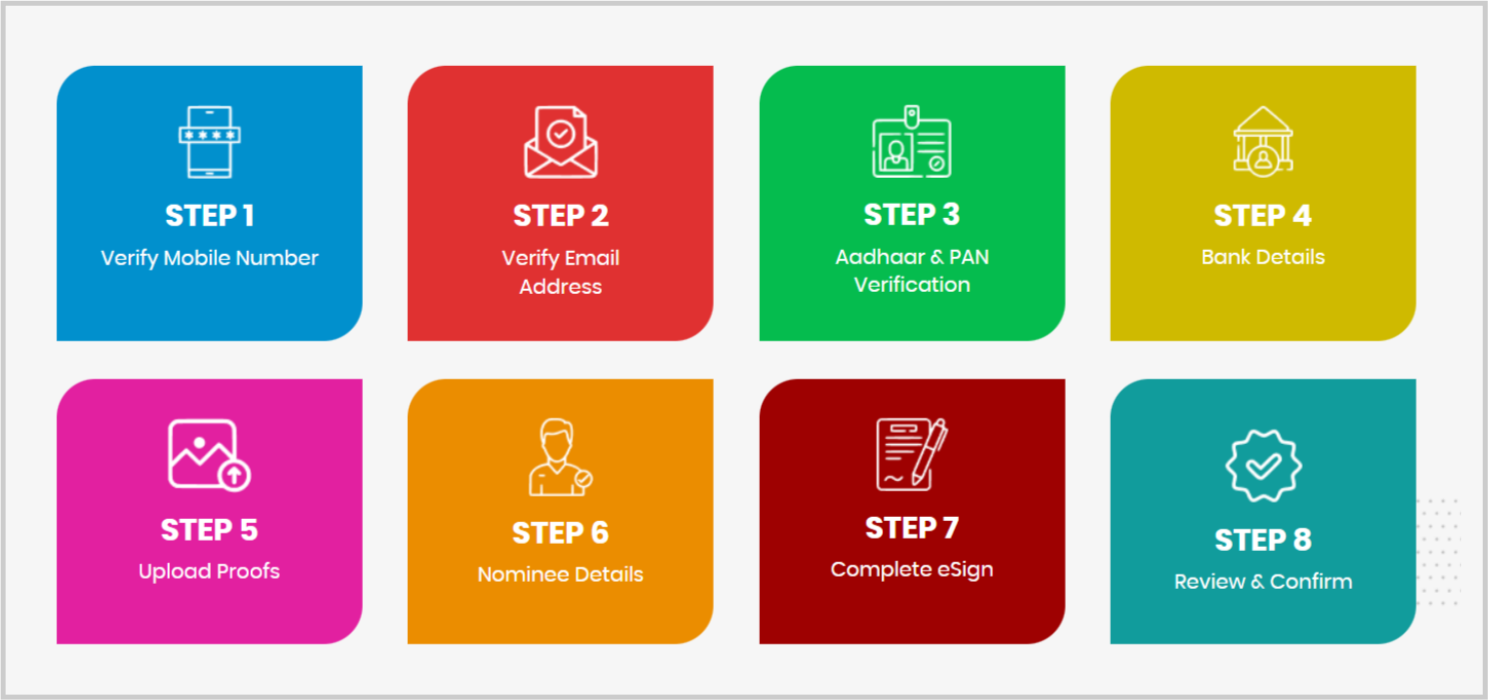 Onboard within Minutes​
Our video KYC solutions, integrated with regulatory APIs offer customized workflows that clip onboarding time from hours to minutes, reducing TAT & attrition by 50%.
Onboard with Ease
ICR/OCR, autofill forms, & e-signature integration streamlines the process, eliminating manual effort & improving user experience by 80%
Safe & Compliant
Inbuilt compliance and data privacy protection with AI-face recognition & AML checks, offer a stronger defense against KYC frauds & reduce compliance costs by 70%.
Scale up Productivity
Inbuilt centralized data management and real-time dashboard enable process visibility, manage customer data & improve productivity by 3X.