Salesforce Partner in Mumbai, Salesforce partner in Pune
Thinqloud is a registered Salesforce® implementation partner in India, where our delivery team is based.
Thinqloud is a leading Salesforce partner in Mumbai. Thinqloud is also a Salesforce partner in Pune. Customers who want to enhance their Salesforce implementations in order to reach their business KPIs turn to Thinqloud.
Our business process consultants understand the customer's wants and needs. They work with a range of products to help deliver on the Salesforce® promise quickly. Quickly bringing the business onto the platform helps get the desired ROI.
Business development needs immediate results. Salesforce can help provide this quickly. Salesforce's "out of the box" features make this possible to roll out the solution quickly.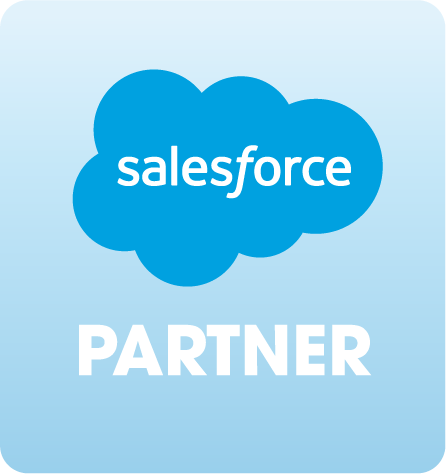 Going forward, the Salesforce platform is powerful. The team works with the customer to customize the implementation for the business's specific needs. Addon products can be implemented across the journey to give a better cost-benefit.
Thinqloud works with the customer as a partner in the process and focuses on delivering revenue and the bottom line. Business development is core to our focus.
The range of implementation services is listed on the site here. The products to address CRM solutions we focus on are Salesforce Marketing Cloud, Salesforce Sales Cloud, Salesforce Service Cloud, Tableau, Salesforce platform add-ons, and certain Salesforce Industry Clouds.
Customers mainly come and are referred to us when their initial Salesforce implementations were improper, with issues relating to lousy code coverage, duplicate data, and no controls and automation. They know they are not leveraging the Salesforce platform to the extent it could be.
We have worked with such customers and have helped re-implement their Salesforce platforms. Having the technical skills to get an implementation right is insufficient. The consultants at the Salesforce® implementation partner's end also need a deep business and process understanding of what we may call good practice options.
We don't believe that there is only one set of practices ("best practices") that should be applied to similar business processes. Each company is unique, but their cultures and business models are different. Hence there is a set of good practices to choose from, and that is what suits the specific company.
Our management teams' diverse business development experience and maturity help address this need. The management team is always involved with the nitty-gritty details of every implementation project.
We have customers who come to us and say just reset the system after years of usage, and we tell them that doing that will reset their learning and, most times, reworking the implementation is a better idea.
There is learning that has been done over time, and we don't want to lose that, no matter how bad the implementation is. We believe implementation is an ongoing process, and you keep refining it with time.
Your task of finding the right Salesforce® consulting company and Salesforce consulting services ends here!
We have offices in Pune and Mumbai in India. However, in these COVID times and beyond, it is now getting irrelevant where you are based. 
Our team comprises Salesforce® enthusiasts certified on Salesforce Clouds and continuously focused on expanding their knowledge across the Salesforce product range. Architecting the integration with third-party products is also one of our key strengths.
Salesforce partner in Mumbai, Pune – India. We have our team in Oregon and Texas – USA.
Contact Us Today:
Ready to elevate your business with a trusted Salesforce partner in Mumbai or Pune? Get in touch with our experts today! We are excited to discuss your requirements, provide personalized recommendations, and kickstart your Salesforce transformation journey.
Together, let's unlock the full potential of Salesforce and drive your business to new heights. As a trusted Salesforce implementation partner, we are dedicated to empowering your business with the full potential of Salesforce.
Our experienced team will guide you through every step of the implementation process, from planning to post-implementation support.
Our Salesforce Services:
Salesforce Implementation: Our team of experts will guide you through a seamless Salesforce implementation process, ensuring a smooth transition and optimized setup. From data migration to system configuration, we handle it all.
Salesforce Customization: Tailoring Salesforce to match your business processes is crucial for maximizing efficiency. We specialize in customizing Salesforce to suit your unique requirements, including creating custom objects, fields, workflows, and more.
Salesforce Integration: Integrate Salesforce with your existing systems to centralize data, streamline processes, and enable efficient collaboration. We have extensive experience in integrating Salesforce with various third-party applications and platforms. Integrating Salesforce with your existing systems is crucial for achieving a unified view of your data and optimizing workflows. Our experts have extensive experience integrating Salesforce with various platforms, such as ERP systems, marketing automation tools, and customer support software. We ensure seamless data flow and enable cross-functional collaboration to enhance productivity
Salesforce Consulting: Leverage our Salesforce consulting services to unlock the platform's full potential. Our consultants will assess your current setup, provide strategic recommendations, and devise a roadmap to drive your business growth.
Salesforce Training and Support: We offer comprehensive training programs to empower your teams with the necessary skills to make the most of Salesforce. Additionally, our dedicated support team ensures you receive prompt assistance whenever needed. Successful Salesforce implementation goes beyond technical aspects; it also involves user adoption. Our team understands the importance of user acceptance and provides comprehensive training programs to equip your staff with the knowledge and skills needed to leverage Salesforce effectively. We ensure a smooth transition for your team, minimizing resistance to change and maximizing productivity. 
Salesforce Managed Services: Post-implementation, you need support to enhance your functionality or support users in their journeys. We don't consider our job done once the implementation is complete. Our commitment to your success extends beyond the initial implementation. We offer ongoing support and maintenance services, ensuring that your Salesforce instance operates at peak performance, remains up to date with the latest enhancements, and evolves with your changing business needs.