Should you need help with supporting, customizing or scaling up your existing Salesforce® implementation you have come to the right place.
After implementing Salesforce for the first time there is a need for audit and  for supporting the business users in the usage of the system and addressing evolving requirement's. The whole MVP (minimum viable product) concept is to get going with basics and then get user and process feedback to help you plan and prioritize functionality updates.
We know that processes change and improve over time. You will get requirements in bursts. Sometimes small feature requests need immediate attention. At Thinqloud we understand this and hence have created support and implementation packs that are affordable and flexible to use without putting pressure on you.
Should you need help planning a fresh implementation then do get comfortable with who we are and what we can bring to the table click here
Challenges faced when implementing Salesforce®
User requirements become more and more sophisticated over time
After the basic implementation of Salesforce® using in-house skills or by a partner there is a constant need for tweaking the application, modifying operation processes, customizing working environments, integration and scaling up use of the application.
Requirements most often come in small bursts. It would take way more time and cost if you decided to do it in-house.
Smaller implementations may not justify the cost of retaining such talent in-house.
Further, a mixed set of skills are required to comprehensively implement Salesforce®. which is generally maintained by a certified Salesforce® partner
It is also important to know what features are usable out of the box with some basic configuration and how the base features should be used when custom developing features so that the standard functionality works the way it is intended to.
There needs to be a complete understanding of the Salesforce® environment so as to address short, medium and long term goals
Our business process management team will not only will understand your needs quickly but also will be able to suggest improvements to your business process
The shared services team constitutes of architects, designers, developers and testers who have deep understanding of Salesforce
We offer small and affordable support & implementation packages which you can use flexibly across months
Our support is delivered offshore and hence we offer you commercially attractive prices
Special prices for Non-Profits
We are a certified Salesforce® partner and our teams have implemented and customised Salesforce environments across numerous industries
ITIL service delivery
Salesforce® Partner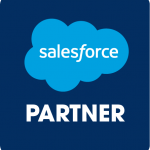 Salesforce Support Service Packages - Offshore Delivery
Special offer for non-profits! Benefits of working with us for your IT requirements:
We understand the pains and needs of a non profit as we help manage an initiative of our own
We have IT and backend Services teams that can help address the full lifecycle needs of a non profit
We are focussed on automation so as to help you reduce cost, improve quality and improve control
We are sensitive to cost of ownership and can help mix and match solutions so as to address budgets