Why Pune in India is a great destination for technology outsourcing.
Technology drives innovation. Innovation drives Business. The significant support pillars of any business are Customer Service, IT, HR management, Marketing & PR, and Finance. Often, small-sized and medium-sized enterprises overlook the importance of IT in the growth of the business. It is mainly due to the cost involved in the development and maintenance of an IT department. But, the blooming trend of software development companies in Pune and technology outsourcing to software development companies could bridge the gap.
Outsourcing has altered the foundations of global business practices. It is one of the beneficial business decisions that has been made across the globe. The wide popularity of outsourcing is due to the low-cost investment and high returns on investment. Besides, it also offers the opportunity to leverage work from highly skilled workforce across the globe and experience the timely deliveries to the business.
Over the years, the businesses based in the countries like US, UK, Australia are outsourcing their work to Asian countries (India by far being the most preferred destination) and achieving significant benefits which aid the enterprises to operate efficiently and effectively without having to invest a lump sum amount in full-fledged IT department.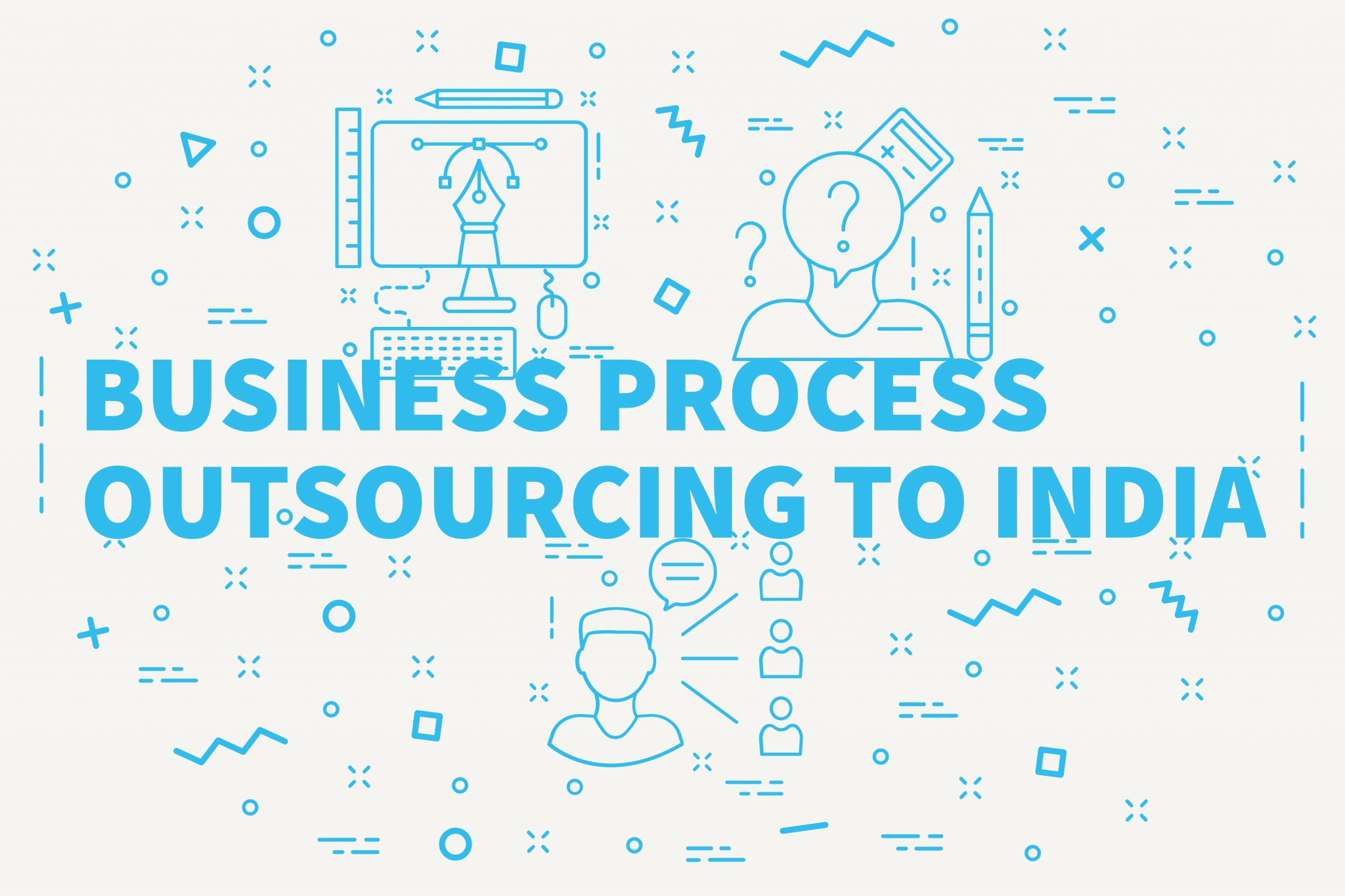 Statistics on Outsourcing in India: (H2)
India's share of the global outsourcing market was 52 percent in the fiscal year 2017 and it is nearly 60 percent in the subsequent years.
As per the Hexagon consulting, India's outsourcing business today is approximately worth US$ 118 billion. It clearly indicates that India is the most mature market for business process outsourcing.
As per the analysts, in 2019 technology outsourcing is expected to have a compound growth rate close to 6%.
Pune in India is one of the most-happening outsourcing destinations in India.
Pune – A Progressive City (H2)
Pune, a thriving, vibrant city in India, is a center for academics and business. It is situated in the state of Maharashtra and it is one of the interesting leading destinations for outsourcing. The reasons for it are various – from being in close proximity to Mumbai to providing urban infrastructure facilities to the availability of enormous skilled resources.
The recent history of industrial development in Pune is engrossing  and has lead to a rise in software development companies in Pune. After the independence, in the 1960s and 1970s, military investment embraced the automotive and engineering industries. Besides, it also became a popular education hub by expanding a multitude of educational institutions. Thereupon, Pune rightly earned the nickname "The Oxford of East".
Thereafter came the diligent revolution that changed the fate of Pune and India forever. IT companies and tech parks knocked on the door of the Indian economy, bringing in foreign money into the city and the country. The transformation was so prodigious that by the end of 2005, Pune alone had 200,000 IT professionals which were more than Mumbai and Chennai. With all the conditions being supportive and rise in software development companies in Pune, Pune made its way to be one among the top outsourcing destinations.

Why outsource to Pune? (H2)
Profit and purpose are not rivals. They can travel together. While satisfying the purpose of accessing the skilled workforce, Pune propounds the outsourcers with the opportunity to experience huge profits. It is the third fastest growing city in the Asia-Pacific region that can offer more than one reason to be an ideal outsourcing hub.
The Oxford of East:(H3) Pune is a city which has 9 universities, more than 100 educational institutions, 526 affiliated graduate colleges and most number of the engineering colleges which produce 500,000+ skilled resources specialized across various fields. An outsourcer could find qualified resources in Pune for almost any services.
Detroit of India: (H3)Pune is an industrial hub. It has a large number of industries, popular ones being engineering and pharmaceuticals.
State of the art IT hubs:(H3) Pune has several IT hubs and more than 212 software companies all over the city making it easy to access a variety of technologies.
Home to Industry Leaders:(H3) Pune is a home for many industry leaders such as HSBC, WNS, Symantec. The city has open hands for foreign software companies to set base in its area. It also hosts a large number of industries.
Global Engineering setups:(H3) Pune is a best Indian outsourcing location to outsource engineering services as it is a site for global engineering setups. Pune has also gained the fame for being best in the field for product development and research services.
Low labor costs:(H3) Compared to any other outsourcing locations, Pune offers low labor costs. Normally, entry-level IT executives in Pune earn $270-$290 while entry-level BPO executives earn $180 to $200.
Favorable government policies:(H3) The IT policy of Maharashtra and other favorable and business-friendly policies provide special incentives to the IT industry. This makes Pune a most preferred outsourcing destination of India.
Competitive operational cost:(H3) Compared to Mumbai, Pune has better local travel and housing facilities. It offers affordable real estate properties and low cost of living while at the same time providing ample amount of resources. Besides, the climate in Pune is pleasant throughout the year.
Connectivity & An Ideal Destination: Pune is just 50 miles away from the economic capital of India, Mumbai. Also, Costs in Mumbai are restraining. Bangalore is attaining its saturation point. Delhi, Kolkata, and Chennai have issues such as extreme climate, security issues, and infrastructure challenges. Considering the setbacks of other cities, Pune is an ideal destination in India for technology outsourcing.
The Hacker mindset: Being a witness of the latest technology trends, an average professional of Pune would have up-to-date knowledge of the emerging technologies and always be one step ahead of the cure.
Due to various technology outsourcing benefits, an outsourcer could encounter in the city of Pune, it has earned global acceptance as an ideal destination for outsourcing. Connected economy and digital ready market, maturity in business delivery, high volume of diverse and employable talent offer attractive outsourcing opportunities for foreign investors. When managed rightly, outsourcing to Pune could benefit the outsourcer by providing the service they need and the returns they expect, along with the peace of mind to concentrate on the core business.